Hornitos Tequila ran a great ad campaign back in 2013.
In these "Not Just Any Tequila" commercials, a group of friends imagine the negative consequences of assuming one thing is just as good as another. "It doesn't matter, any _________ will do." But, when it comes to designing a building, the consequences of assuming any design firm will do, are far more permanent (and far less humorous) than a bad haircut, vacation, or (dare we say it) tequila. Any architect will not do.
Before we can begin to understand how to choose an architect, we should first take some time to think about what an architect does because, let's face it, most of us have no idea. In general, architects design buildings, right? But in a broader sense, architects organize space for ideal use. The design process can involve a laundry list of tasks from programming (figuring out exactly how much space is needed for what purposes) to construction administration (ensuring the building is built in accordance with the design plans).
So, what sets one firm, or even one architect apart from another?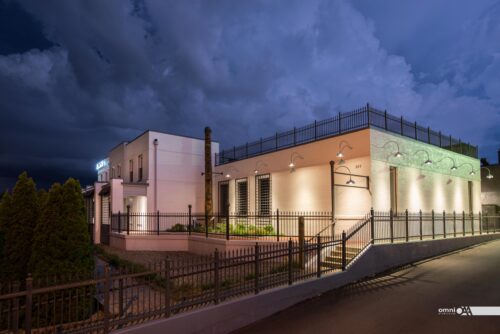 Personality.
Every project creates a real relationship between client and architect. It is of the utmost importance to choose an architect you get along with. A successful project should be a shared vision with the client's needs and desires being keenly interpreted by the architect, not simply another representation of the architect's own style. If a firm has successfully completed several projects for a client over a number of years, chances are that the firm has cultivated an atmosphere of collaboration that has made the design process enjoyable. When evaluating a firm, consider how many of its clients are long-time, repeat clients.
Credentials.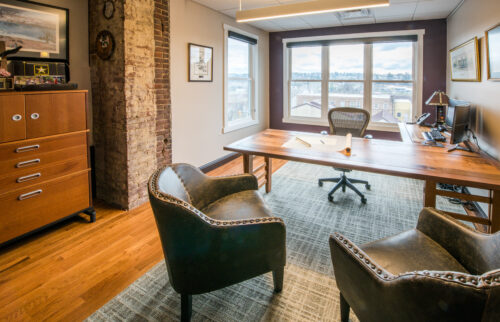 Architecture was not always a licensed profession. Any educated person could take on the role. In today's world, one must be duly licensed in order to practice architecture. Today's architects complete university programs and lengthy internships. Like doctors and lawyers, architects must pass a series of rigorous exams in order be licensed and must continue their education throughout their careers. While few letters strung together at the end of a signature certainly don't mean everything, understanding what AIA, NCARB, and LEED AP mean, and what it takes to get them, assures you that the person you are working with is a qualified individual. When evaluating a firm, consider how many licensed architects are on staff and evaluate their collective experience.
Skill and Resourcefulness.
Being an architect means more than simply being a good technician. A skilled architect values the quality of the design and demonstrates the ability to design a building that not only fits its program and budget, but exhibits unique character that relates to and references its surroundings. As with any form of art, there are varying levels of inherent talent with architects. A talented architect is able to adapt to satisfy any client. Resourcefulness gives an architect the credibility of expertise not only for any job type, but for any type of construction, specialty item, or any site. It also gives an architect the fluency to navigate codes, ordinances and required government/ community approvals. When evaluating a firm, consider the quality and diversity of the firm's portfolio.
Composition.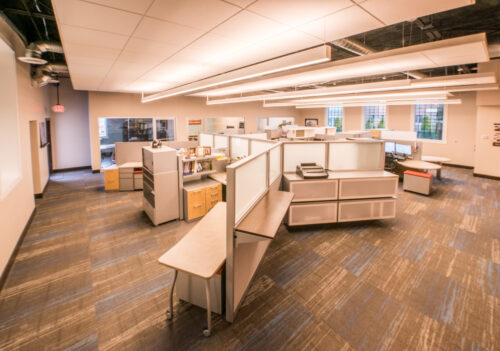 When designing a building, there is more than the shape of the space to consider. There are structural systems that ensure the building will stand. There are mechanical, electrical and plumbing systems that make the building inhabitable. While it's the architect's job to make sure these systems work together and within the context of the building, the architecture firm doesn't need to provide the engineering services itself. In fact, most nationally recognized design firms do not have engineers in-house. When a firm is not encumbered by in-house engineers who try to be experts on every project type, it is able to assemble the best possible team from consultants who truly are expert for a particular project. When evaluating a firm, consider whether it tries to be all things to all clients or whether it is able to provide true expert services for your project.
So, what sets one firm, or even one architect, apart from another?
Quality.
The quality of the work and the quality of the people performing that work. And as the Hornitos Tequila commercial reminds us, quality does matter.
Not just "any architect" will do.