The practice of architecture conjures up a variety of thoughts to many different people.
From the prolific diversity of form and structure of Frank Lloyd Wright, to the person down the street who put together a floor plan for a builder to obtain a building permit. This wide range of capabilities has its place as not every building project requires the expertise or the expense of an architect. When a building project does require the expertise of an architect, it's good to know that there is a difference between a designer and a licensed professional architect, and, as with so many other things, all architects are not the same. There is a wide variety of expertise and experience that distinguishes architects in their ability to perform certain skills.
Licensed professional architects distinguish themselves by education, technical skills and the innate ability to design as an artist. But the most distinguishing feature is their commitment to the profession. Today's architects complete professional degree programs accredited by the National Council of Architectural Registration Boards (NCARB). They complete lengthy internships where they are mentored by an experienced licensed professional architect. Like doctors and lawyers, architects must pass a series of rigorous exams in order be licensed, and they must continue their education throughout their careers. And while few letters strung together at the end of a signature certainly don't mean everything, understanding what AIA, NCARB, and LEED AP mean and what it takes to get them, assures you that the person you are working with is a qualified individual who possesses the education, knowledge and experience to make a project work.
Choosing a licensed professional architect is vital to the start of any building project, particularly when a project involves the use by the public.
Utilizing a licensed professional with the education, knowledge and experience, is crucial to safeguard the life, health, property and public welfare of the people of this state and to protect the people against the unauthorized, unqualified and improper practice of architecture. So much so that WV state law mandates; "No person may directly or indirectly engage in the practice of architecture in the state or use the title "architect," "registered architect," "architectural designer," or display or use any words, letters, figures, titles, sign, card, advertisement or other symbol or device indicating that such person is an architect or is practicing architecture, unless he or she is registered."
There is a variety of expertise and experience that distinguishes architects in their ability to perform certain projects. The most distinguished are both skilled technicians and effective leaders. They strive to maintain an expression of art or ideology that a building represents and possess the leadership necessary coordinate an endeavor with the countless number of people who make the project a reality.
Architects, as skilled technicians, must produce functional design solutions that are workable for the client. They must possess a working knowledge of constructability, resources, environmental impact, social impact, and material durability. On top of all that, understanding of how the environment affects the mixture of materials introduced and many other aspects of the building like structural systems that ensure the building will stand and then mechanical, electrical and plumbing systems that make the building habitable.
While it's the architect's job to make sure these systems work together within the context of the building, the architecture firm doesn't need to provide the engineering services itself. In fact, most nationally recognized design firms do not have engineers in-house. Instead, they assemble the best possible team from consultants who truly are expert for a particular project. This is where leadership comes in. They cultivate an atmosphere of collaboration, and effectively guide the team to produce the best possible outcome for any given project.
Distinguished architects are more than skilled technicians and effective leaders; they are also talented artists.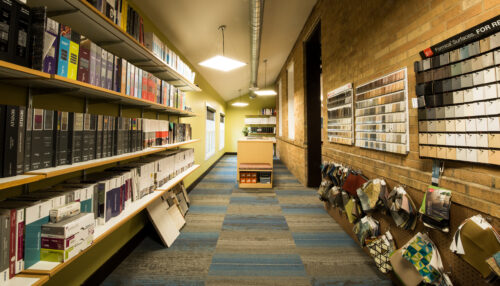 In addition to the education and knowledge of buildings, architects must have the innate ability to design. This ability to design is something that cannot be taught through education; it can only be honed. Architects must first be visionaries; they must see beyond the needs of the client. They must value the quality of the design and demonstrate the ability to design a building that not only fits its program and budget, but exhibits unique character that relates to and references its surroundings. With this ability, an architect, utilizing massing, light, textures, sound, and the sight, can transform an idea into an aesthetically pleasing structure or space and sometimes produce the "wow" factor that no one expected.
So, when your project would benefit from the expertise of an architect, look for a skilled technician that fits the project's needs, an effective leader with resources and a talented artist who can help bring the project vision to life.